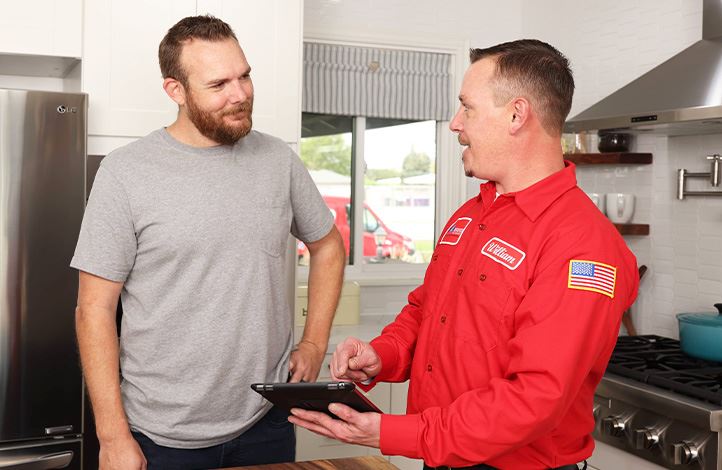 Our Service Areas
No matter what plumbing issue you may be dealing with, put your trust in RESOLVED HOME SERVICES. We don't see problems - only solutions!
Even a small plumbing issue can lead to serious problems. That's why fixing the problem sooner than later is wise. RESOLVED HOME SERVICES is your reliable plumbing service company serving Huntington Beach, CA, and the surrounding areas. We specialize in a range of services including 24-hour emergency care. Our goal is to not only fix your plumbing problems but to do so quickly and accurately.
Dealing with a plumbing issue that can't wait until morning? We're available for 24/7 emergency plumbing service, keeping your home and family safe.
Our Service Areas
At RESOLVED HOME SERVICES, we've been serving homeowners in and around the Huntington Beach, CA area for years. If you're looking for a reliable plumbing company, feel free to contact us for help in any of the following areas:
Huntington Beach
Lakewood
Costa Mesa
No matter what plumbing issue you may be dealing with, put your trust in RESOLVED HOME SERVICES. With years of local plumbing experience, you can expect long-lasting results, personalized service, and a positive attitude with every service call!
Resolve Your
Plumbing Problems
Call us at (714) 455-1821 or fill out the form below to get started.
Deals To Resolve Your Problems
The Benefits of Water Heater Upgrades
Another important appliance in your Huntington Beach, CA home is your water heater. The last thing any homeowner wants is to either find out there's no hot water mid-shower or to find all that hot water on the floor because the tank broke. Unfortunately, that's often how water heater repair issues are discovered.
Luckily, opting for a water heater replacement has plenty of benefits, including:
Lower energy consumption
Consistent water temperatures
Stronger water pressure
Longer appliance lifespan
Improved water quality
As your water heater installation experts, we can help you find the ideal unit for your home. Not all water heaters are created equal, which is why finding a unit that can accommodate your daily consumption is essential!
Looking for a plumbing contractor you can trust? Call RESOLVED HOME SERVICES at (714) 455-1821. From emergency plumbing services to reliable advice, you can count on our expert Huntington Beach, CA plumbing contractors.