Make Sure the Kitchen Is Ready for Thanksgiving and Beyond
There have been a lot of strange product shortages this year, from toilet paper to cleaning supplies. But as Thanksgiving rolls around, there may be shortages of certain foods, like turkey and potatoes. Master holiday chefs (aka homeowners) need to start getting ready for the holidays this year to make sure they have everything they need for their Thanksgiving celebration; however, they may be planning it this year.
Besides shopping in advance for food and decor, what else should homeowners be preparing for the holiday season? Their kitchen! And not just making sure that it's clean, but making sure that all of the plumbing and appliances are ready to roll. 
Does the Faucet Need Replacing?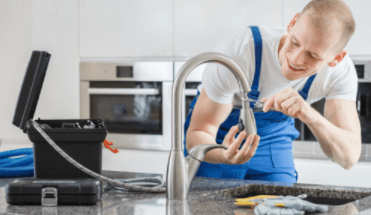 Running water is very important when getting ready to cook a Thanksgiving meal, especially for making mashed potatoes and gravy! But if the faucet isn't working, that running water is harder to access. Here are a few common signs that the kitchen sink faucet needs to be replaced: 
If the faucet is continually dripping, it may need to be replaced. 
If the handles of the faucet are leaking, it may need to be replaced.
If there's an excessive buildup of minerals on the faucet, it may need to be replaced.
If the faucet has started to rust, it may need to be replaced. 
Impress Guests With a New Kitchen Sink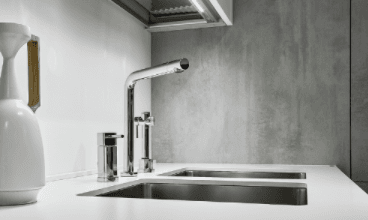 There's always one family member that never has anything nice to say. No matter how much someone may clean their house, no matter how delicious the meal is, there's always one (be it a sibling, a cousin, a parent, or an in-law) that won't be happy. But one thing that is bound to impress relatives and other guests is a new kitchen sink!
After a while, the kitchen sink can become old, outdated, or start to crack and corrode from water damage around the sink's faucet or edges. Once this starts to happen, it's time for the sink to be replaced. There are tons of new, sleek, and efficient models that are bound to impress fussy relatives. Plus, a new sink will help ensure that the holiday cooking process is as smooth as it can be.
Get the Garbage Disposal Ready
Many people love the cooking stage of holiday meals and watching people enjoy the food they have made. It's pretty safe to say that everyone loves the eating stage of holiday meals because, well, who wouldn't? But not many people love the cleaning stage. 
Clearing tables, storing food, and washing dishes is not always the most fun way to end a holiday, but it needs to be done. Even after scraping the excess food off of plates and into the trash, some scraps of food will make their way down the kitchen sink. The garbage disposal needs to be ready to handle that. Otherwise, homeowners will have to deal with a clog and water backing up into the sink. Now that's not something homeowners want those fussy relatives to see!
If the garbage disposal has a bad smell, makes loud noises, or frequently needs to be reset, there is something wrong with it. Homeowners need to pay attention to these common signs and get their garbage disposal repaired or replaced before guests arrive for holiday meals. 
About RESOLVED HOME SERVICES
For over 20 years, RESOLVED HOME SERVICES has been a plumbing company that property owners in Huntington Beach and throughout Orange Beach County can genuinely rely on. There's no problem too seemingly simple or too difficult for them to handle, and their professionals take these issues seriously to find the right solution. Give them a call today for the best kitchen plumbing in Huntington Beach.