Bathroom Remodeling Has Never Been Easier With This Professional Advice
When people set New Year's resolutions, they usually make big plans for themselves. However, 2020 showed everyone that sometimes, things don't go as planned. Sometimes, circumstances are uncontrollable. That said, there are some things homeowners can control, and one of those things is their bathroom. One thing homeowners can do this new year to take their power back is to have their bathroom updated. There are so many bathroom trends for 2021, and there's nothing like a new bathroom to make it seem like one hasn't just spent the entire last year inside their home. 
Sinks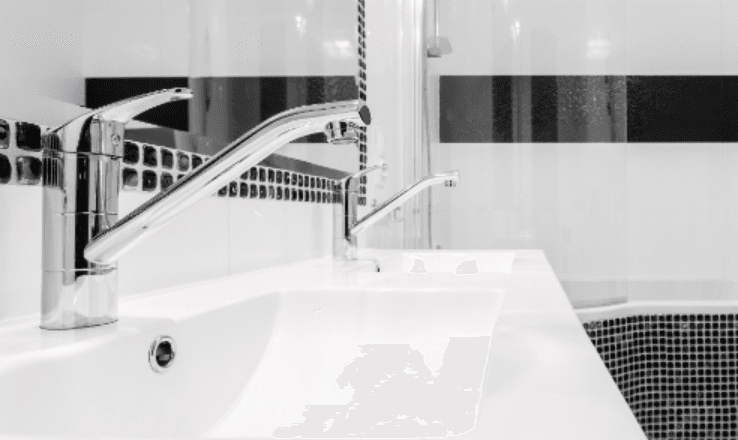 The sink and vanity area are arguably the centerpieces of every bathroom. When it comes to designing and remodeling, the main things that tie the rest of the room together are the sink and vanity. 
Some professional advice for investing in a new sink: 
The height is everything: Nothing is more important than the height when it comes to the sink. The homeowner must take the entire household into consideration when thinking of sink height, but it's also important to think of the home's resale value if there is a chance that the homeowner might one day sell the house.
Floating sinks are trending: It might take a little more effort, time, and money, but adding a floating sink into the bathroom will increase the home's resale value. 
Consider investing in a vessel sink: Vessel sinks are also trending and make any bathroom feel luxurious. 
Toilets
Toilets might not add a lot to a bathroom's overall aesthetic, but it is arguably the most crucial piece in the room, in terms of functionality. The toilet gets used multiple times a day in the modern household, so simply investing in a new toilet can make a bathroom ten times better. 
That said, there are some professional tips that every homeowner should keep in mind: 
Toilet placement: The toilet should never be the first thing the guest sees when they step into the bathroom. Designing the room around this can significantly increase resale value and help bring the bathroom into modern home design. 
Consider the budget: It's really easy to get off track and fall for some of the more expensive toilets on the market. Spending a little extra money on the toilet is warranted, but it's always best to have the budget in mind during bathroom remodels. 
Don't remove the toilet until the other is ready to install: This goes for every homeowner that only has one toilet in their home!
Showers and Tubs
Showers and tubs might be last on this list, but they should actually be one of the homeowners' first thoughts when remodeling their bathroom. First and foremost, the homeowner must decide if they want a tub and shower combo, just a shower, or just a tub. This decision plays significantly into the design of the room and where everything else will fall.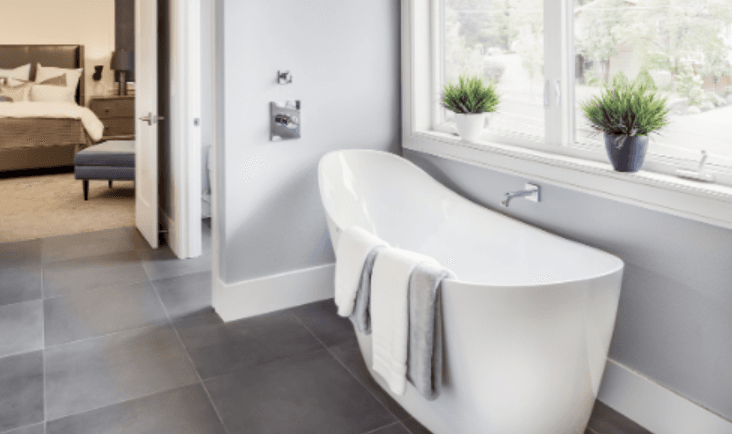 Some professional advice for shower remodeling includes: 
The plumbing is also a major consideration: Of course, it is up to the homeowner if they want to change the plumbing in the bathroom or not. However, if the homeowner wants to change where the shower is or upgrade to a shower and stand-alone bathtub, plumbing will be a major priority.
Doorless shower trend: Many homeowners are designing their bathrooms around their showers nowadays. A current trend for bathrooms is not even to have shower doors. The floor is simply angled slightly so that the drain sits at the lowest point, and all the water flows into it. 
Bathroom remodeling is fun and can make the entire home feel like it got a facelift. When homeowners plan to remodel their bathroom, they should always have a professional plumber involved because they have the trained experts that can help a remodel go over a lot smoother. 
RESOLVED HOME SERVICES Are the Professionals to Trust
When it comes to home plumbing services, look no further than the experts at RESOLVED HOME SERVICES. They have years of experience in the industry, so homeowners know they are getting quality work. Call today to learn more about bathroom remodeling in Huntington Beach, CA!